Erin Hunter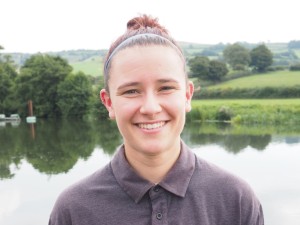 Erin is a level 2 basketball coach with 3 years experience of basketball coaching. Erin currently plays for the Bristol Flyers women's basketball team national League div 1 and will be working on our Healthy Heroes programme as well as coaching and facilitating afterschool clubs.
What are your sporting specialisms?
The Lion King, Guardians of the Galaxy and Black Panther.
Crunchy, Bounty, Snickers.
Pizza, Fajitas, Chinese food.
Top three holiday destinations?
Scotland, Ireland and the South of France.
Who is your Sporting Hero and Why?
Elena Delle Donne because she is an incredible basketball player with a really great winning motivation.
Who would be your three dream dinner party guests?
Elena Delle Donne, Ellen Degeneres and Kelsey Plum.
If you could get a VIP ticket to any sporting occasion, which one would it be and why?