Fantastic Sunny Sports Day at Bathampton Primary School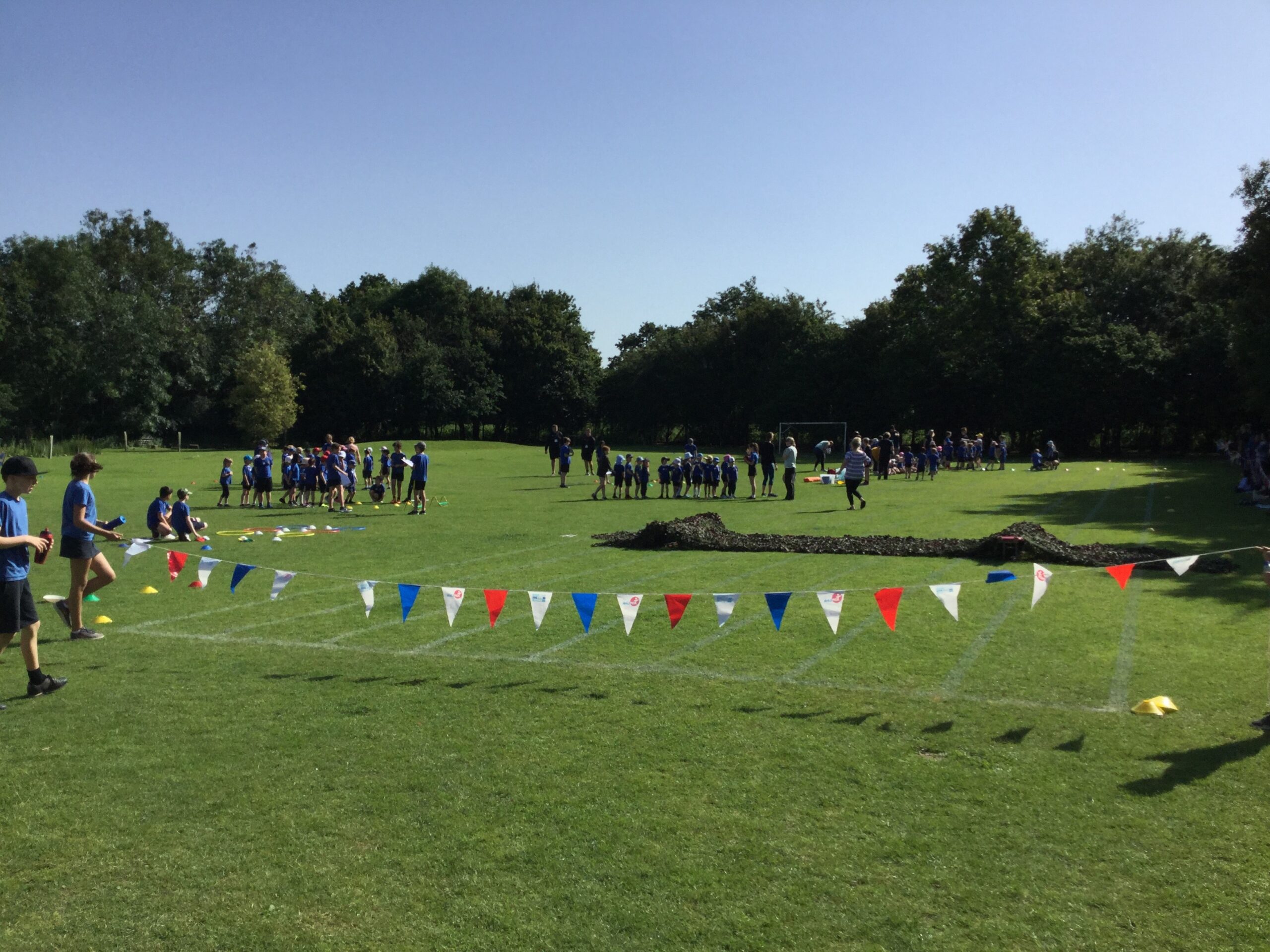 On Thursday 28th June, we hosted the Bathampton Primary School Sports Day for Key Stage 1 and 2 pupils. With unsettled weather in the build up to the day, we were uncertain if we were going to need umbrellas to keep off the rain or the sun, but the conditions were perfect with a lovely warm morning. The younger children started the day with all pupils from reception, year 1 and year 2 completing a carousel of different sports activities including speed bounce, distance jump, throwing for accuracy and team challenge in addition to track races including skipping, an obstacle race and sprinting. The stations were all managed by year 6 pupils who did a fantastic job at instructing and guiding the younger pupils through each activity whilst all teams were led beautifully by the remainder of the year 6 pupils. It was fantastic to see and hear the children all enjoying themselves and also all the parents and family members who came along to cheer and support their children.
Next the older children had the chance to show their sporting prowess with the Key Stage 2 Sports Day. This was run is a slightly more traditional format with children selecting 3 events to take part in. We introduced a series different field events for the children to participate in; year 3 and 4 had the option of the standing long jump and the javelin and for year 5 and 6 they could choose from triple jump and shot putt. The track events were fast and furious with some really impressive displays of grit and determination. The track events culminated in the relays which were very exciting to watch with some of the races being very close on the finish line alongside lots of cheering and support from the families that had come along to watch.

Overall, it was a fantastic morning of sport. We would like to thank the staff at Bathampton Primary for so ably assisting with many vital roles throughout the morning, to the year 6 pupils for so brilliantly running the KS1 events, all of the pupils for their enthusiasm and efforts throughout the morning and finally the families who came along to support their children.