Sports Challenge Trail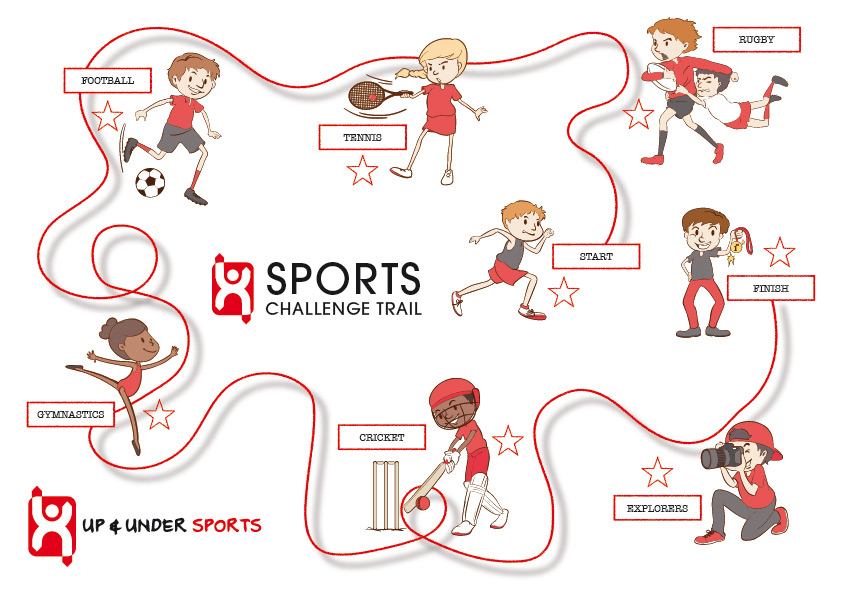 We are delighted to launch the new Up & Under Sports Challenge Trail. 
Designed for primary school aged children, the Up & Under Sports Challenge Trail offers a range of different physical challenges in six different sports to help keep children physically active during their time at home.   We have designed a trail map which can be printed out for the children to follow along which takes them on a journey, experiencing different sports challenges along the way.  All the challenges can be found on our YouTube channel and offer clear and progressive activities to suit a multitude of ages and abilities and can be completed at home and with minimal sports equipment. We hope that the challenges can be included as part of home learning to help keep children active, offer a physical challenge whilst having fun and relaxing at the same time.  At the end of the challenge trail there is a certificate which the children can show their class teacher through their online learning to demonstrate that they have been working really hard and looking after their health and well being.
Research very clearly shows that daily physical activity can have a significant impact not just on the physical body, but also the way we think, feel and process the situation we currently find ourselves in.   Exercise can help to relieve feelings of stress and anxiety which we know some young people are experiencing during this uncertain time.  We hope that by offering the children something practical to get involved in, they will feel the benefits both physically and mentally.
To get involved in the Up & Under Sports Challenge Trail and to receive your free map and certificate of completion, please complete the contact form on our home page and visit our YouTube channel to get started.