Term 2 Team Challenge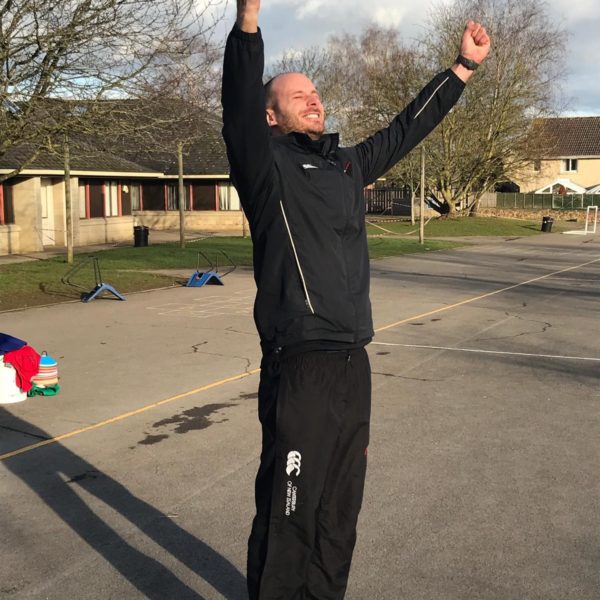 To follow on from our active minutes challenge, we decided to test our coaches in a sporting activity or exercise which they felt they were good at. In addition to this we also wanted coaches to learn something new. Each coach had to choose a physical skill which they would be happy to test themselves at against an opponent, the teams then compiled these challenges and they were sent to the other team where the challenges were distributed. Therefore, each coach had to set a challenge and accept a challenge to learn.
There were some weird and wonderful challenges proposed ranging from tug of war, cricket bowling, number of cartwheels in 30 seconds, press ups in a minute, standing on one leg with eyes closed to the quickest 5km run. With two very competitive teams, no one was feeling particularly confident as we all knew the opposition would be doing their best to win each challenge.
Here is a picture of Geraint and Ollie's Tug of War challege which was set by Ollie.
True to form, not everyone won their challenge which made the competition wide open. With just two challenges left to complete, the scores were tied between Team Rachel and Team Dave. The final two events were a golf putting competition and a netball shooting competition. The putting dual was won by Team Dave leaving the shooting contest as the deciding event to either create a tie between the two teams or the first win for Team Dave. After a delay by the snow, the final challenge was completed resulting in a final win for Team Dave and an overall win for term 2. It has certainly made for an interesting term of learning and testing over the last few months, congratulations to Team Dave on their win, that makes it Team Rachel 1, Team Dave 1.