Jenny Lewis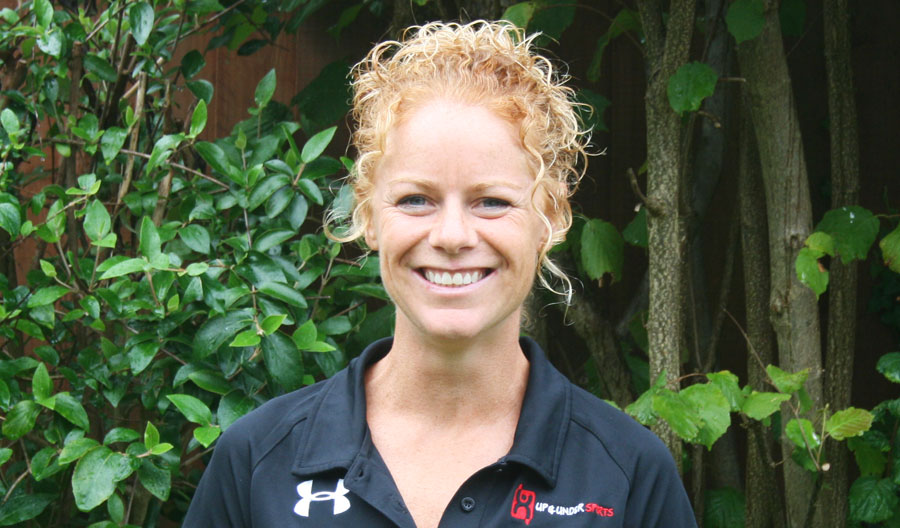 Jenny is a Director of Up & Under Sports and is a qualified secondary PE teacher with 12 years teaching experience in both primary and secondary schools. Jen's main area of specialism is Gymnastics and Dance.
What are your sporting specialisms?
Gymnastics, Dance, Netball, Athletics.
Long distance running, Cooking, Skiing, Cycling.
The Hangover, Top Gun, Up Close and Personal.
Cadbury Dairy Milk, Lindt Milk Truffles, Boost.
Fish Pie, Coq Au Vin, Chilli Con Carne.
Top three holiday destinations?
Perth (Western Australia), Ibiza, Paris.
Who is your Sporting Hero and Why?
Roger Federer – the ultimate role model and one of the most successful tennis players ever. An absolute pleasure to watch both on and off the court.
Who would be your three dream dinner party guests?
Bradley Cooper, Michael J Fox, Gary Barlow.
If you could get a VIP ticket to any sporting occasion, which one would it be and why?
Commonwealth Games 2018 on the Gold Coast, Australia, to enjoy international athletics in the beautiful Australian sunshine with the English athletes dominating.